An interview with Brewster Ambulance's Chris DiBona, Director of Clinical Quality and CERTIFIED DRONE PILOT
How did Brewster Ambulance get into drone technology?
CD: The summer of 2014, George Brewster Sr. noticed on social media that an EMS company in Colorado had joined forces with a UAV (Unmanned Aerial Vehicle) workgroup and they were putting together a drone program. When he saw it, he said, "Let's do this here." When George Sr. brought it up, I said, "I have the perfect application. A buddy is doing real estate photos using drones and I'll reach out to him." My goal was to get with Alex and his sister who owned this photography company—they already had drones and were using them; they were seasoned. The plan was to work with them to get our understand how to use the drones, but Alex moved to California and it never developed. It is also tough when you have to rely on someone else's availability, so we opted to learn on our own with our own equipment.
What type of research did you do to find the right drone equipment?
CD: Research showed that DJI was the up and comer. It was one of their drone models that was crashed on the White House lawn, and as a result they were actively pushing for safety initiatives for drone piloting. We put together a workgroup on researching these things, what we needed, what would be best for our applications, looked at DJI and found that the Inspire 1 with a new camera was coming out, so we ordered two of them pre-production. During the time our pre-ordered drones were in production, we bought some inexpensive burner drones so we could practice and not worry about crashing them.
What did you do to create Brewster's drone policies and procedures?
CD: We developed and participated in ground school education with light flight education and really started to hammer away at creating our own policies and procedures on how we were going to use them. The only regulations at the time were the model aircraft use through the FAA. Then the FAA got some traction and stepped up their game. In a three-month period we developed a group of UAV users, developed training, policies and procedures, took delivery on our machines, got to know the ins and outs of the machines and practiced flying them. We did field-based stuff, flight pattern stuff, and that branched into gaining more confidence in the machine, more altitude and distance and we pushed it to its limits. We did overwater flights which are more risky because if the drone fails, it's lost. Flying over ground wasn't as much of a concern because if it failed, we could recover it.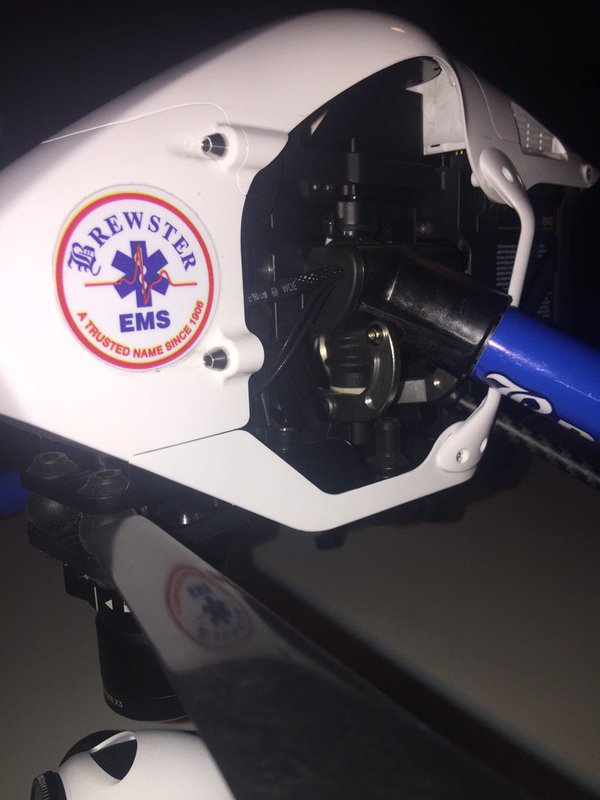 A closeup of the Brewster Ambulance drones
What was your first drone mission?
CD: Our first mission was beach inspections down at White Horse Beach in Plymouth after a bad winter storm because they had a lot of flood waters and debris that came in during the storm. There was so many snow drifts and frozen salt water, the fire chief couldn't get the guys through the intricate pathways of boardwalks. We flew up and down the beach so they could look at the damage. Their goal was to get footage so they could work with the town officials and apply for federal funds to fix washed out roadways and waterways. They also had a bridge with partial erosion and tear away on a piece of the bridge structure that they had to evaluate and address.
Our initial thoughts for the machines was that we were going to do search and rescue. We knew that hazmat was at the top of the list of applications, fires were at the top, just a couple of EMS-related type things, and then that turned into 15 to 30 flights within months. We were doing bridge and pier inspections, overwatch for white sharks in beach areas, roof inspections for snow weight—the applications now are limitless. You can use it realistically in any application you want to use it for. For a fair, at an event, for public relations, taking images of our new building being constructed.
Who else did you use as a resource to set up the Brewster drone program?
CD: We did self education, we designed our own policies that worked for us. We would answer questions, field phone calls from colleagues like fire and police. We were building out the product and the equipment and the reputation for Brewster. We wanted to get everybody on the same platform. We did that with every entity coming up and around our community. We lumped them under our UAS network, so when Duxbury was going to buy their machine, we directed them on interoperability and said, "If you need more, we can help. We can share batteries, blades, controllers and equipment." Quincy fire department got one, Duxbury fire department did too, and they were reaching out to us and so we were trying to steer them into that platform.
What's next for the Brewster drone program?
CD: We're going to be working with [Brewster Ambulance] supervisors as a workgroup and also for anyone who wants to come in and learn drone information, as there are many who are interested in understanding more about UAS and how we're using drones in the field. It's a great opportunity for people to learn about it, ask questions and hear about real life case studies of what works and what doesn't.
We're also planning on doing a four-tier drone education program. The first class would be a basic introduction to UAVs, what they are, how they operate and what their limitations are. The second class would be the assembly and breakdown of a mission. The third class would be about the imaging and the video and the fourth would be actual hands on out in the field piloting and managing the drone and controller. The nice thing is that depending on your experience level with drones, you can attend any of the classes independently or in sequence.
We are also considering looking at a way to deliver emergency materials to stranded people via the drones such as medical supplies, a cell phone or something that will help us get aide to them faster while responders are en route. This would be helpful because we do operate in remote areas.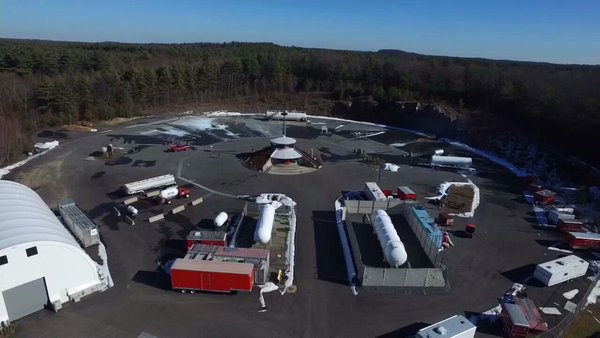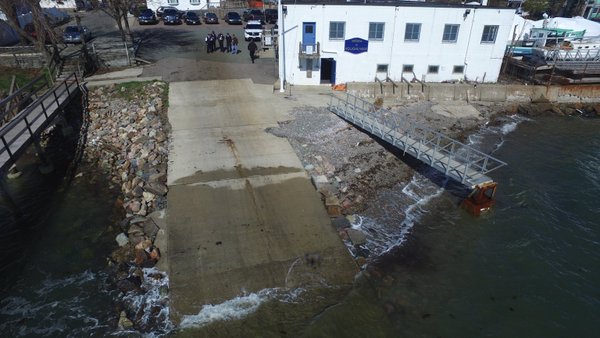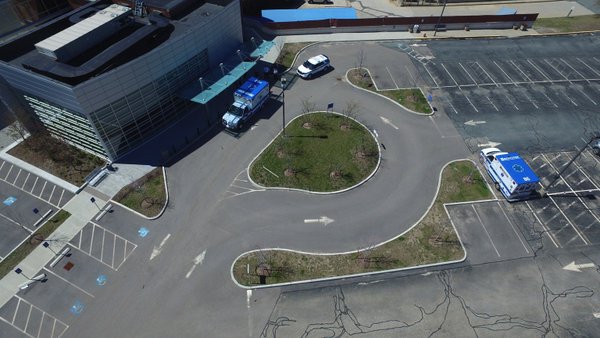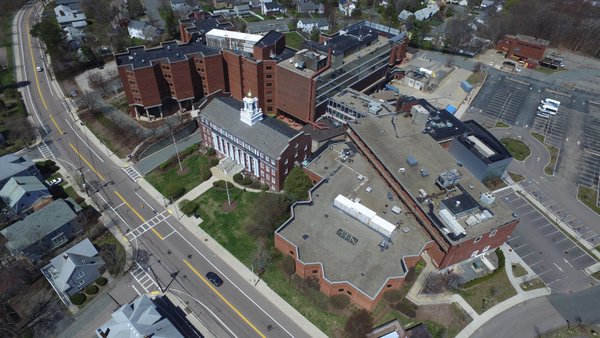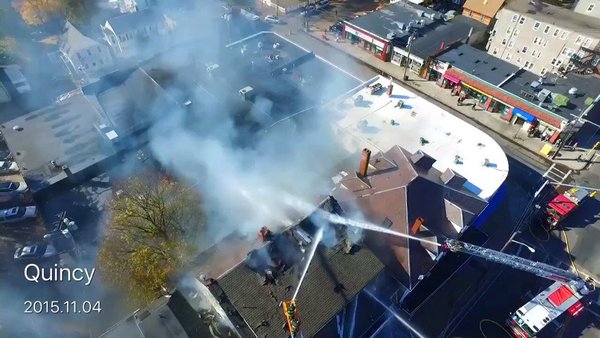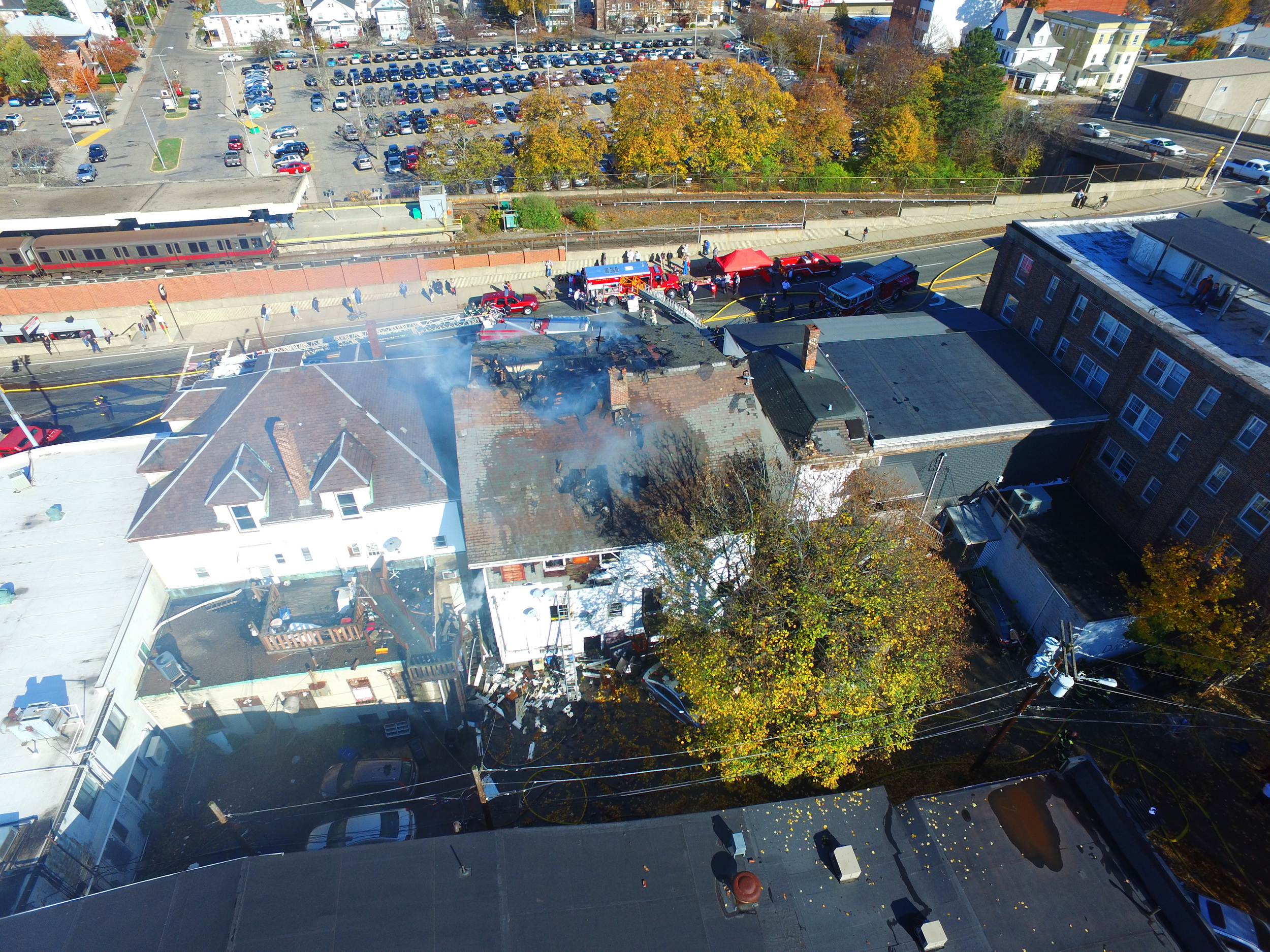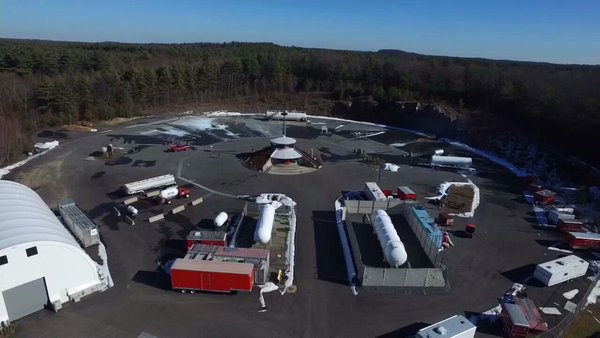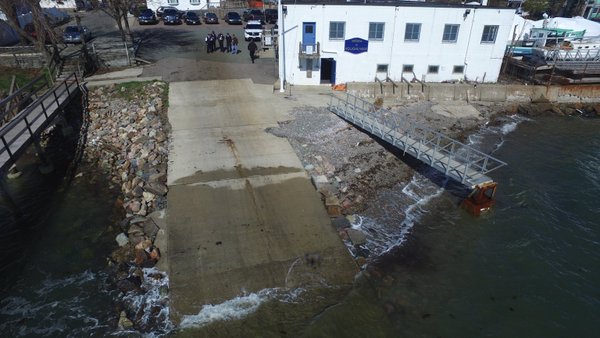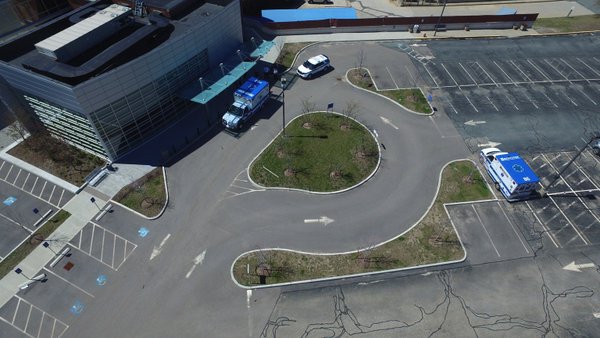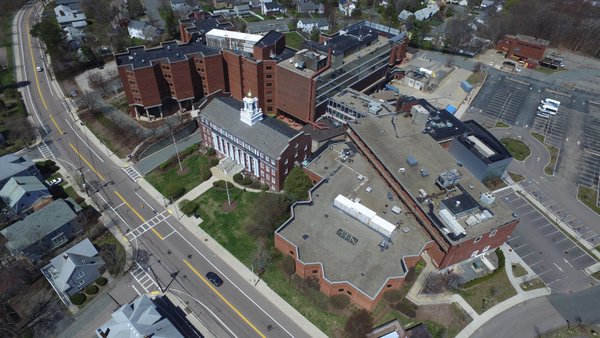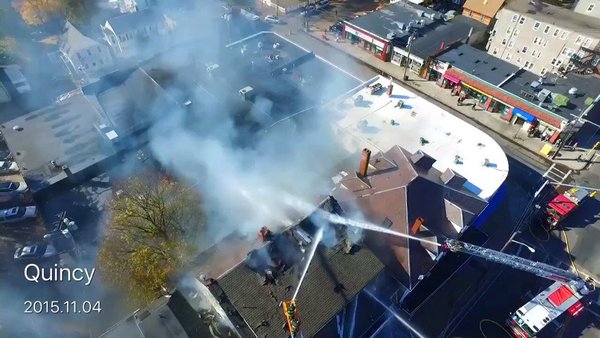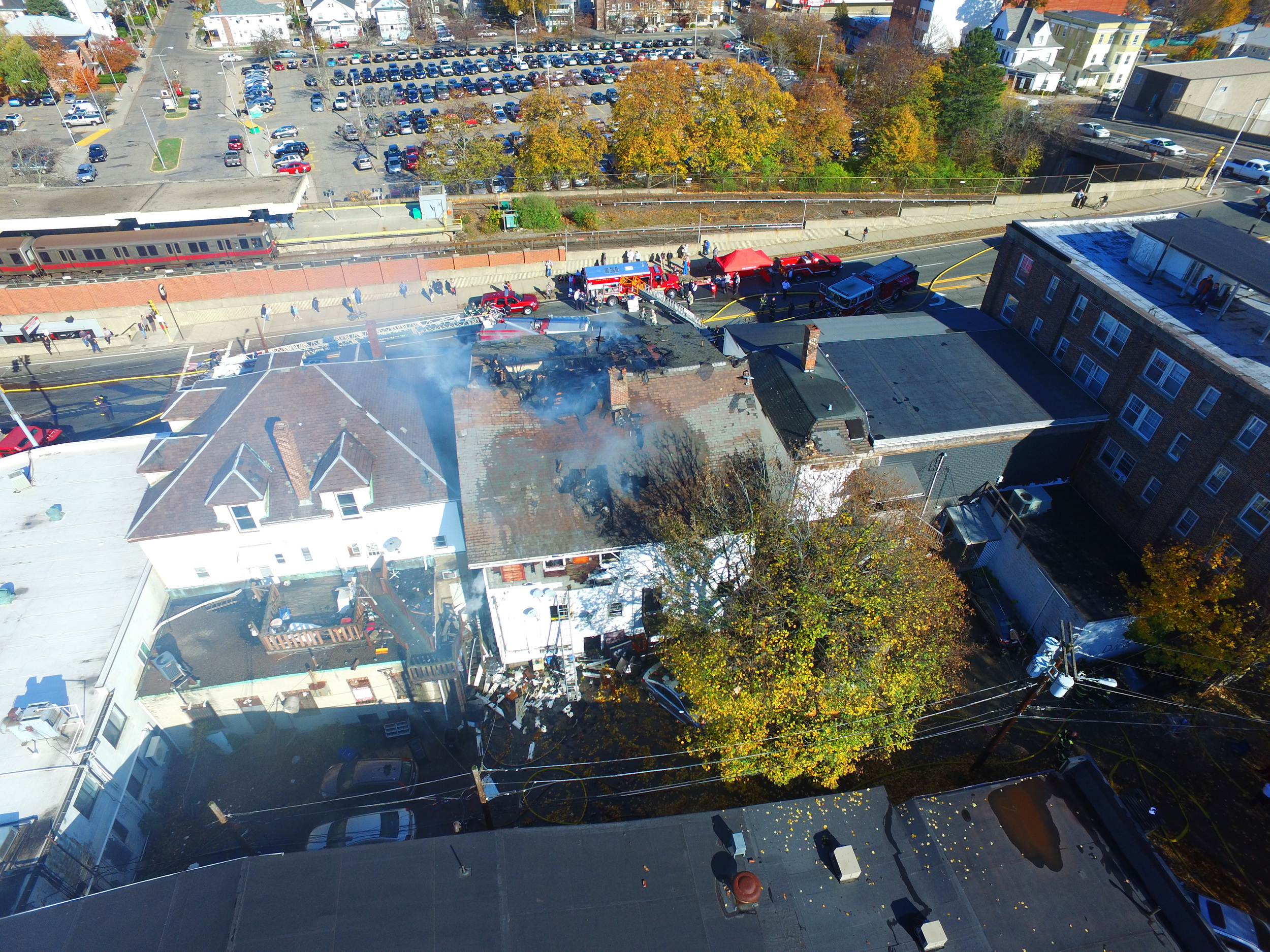 A gallery of images taken from Brewster Ambulance drone missions
What other experts have been helpful in getting more pilots trained at Brewster?
CD: We've partnered with a new company, Association of Professional Drone Pilots (APDP). They're located on the south shore, and the guys who started the company [Scott Pitta and David Price] are professional pilots and FAA flight instructors. They specialize in everything drone, from training to filing the FAA certifications required for legal drone operation, which is becoming more and more critical, especially for commercial enterprises like Brewster.
We've been holding formal drone training courses at our Brockton training facility since APDP started their business. So far, I believe nearly 50 people have been trained as certified drone pilots. We are the only private ambulance company that's attached to a UAV training institute. The good thing is that anyone on the Brewster team interested in learning how to pilot a Brewster drone receives complimentary training, allowing us to roll that tuition savings into investing in new drone equipment.
What are the FAA regulations that control drone operation?
CD: The FAA's a pretty significant process. We applied for a 333 exemption with the FAA which is explained as:
The FAA didn't have rules and regulations for drones at the time we invested in the technology, so we were advised to apply with the FAA like you're applying for an aircraft, but explain what the specific exemptions are, or basically how it's different from an actual aircraft. For example, we can't fuel it because it has no fuel gage. We can't adhere to the size requirements of lettering because the aircraft is too small. So even though you had to register your aircraft, you had to additionally list all of the exemptions from your specific application because you were flying drones. There were at least 40 different exemptions that had to be noted, and APDP helped us figure that out. It was a very involved process.
What FAA rulings modified how brewster uses drones?
CD: We originally had to operate on a non-charge basis. Where now, we can do it for payment and do it legally. It was the FAA 333 exemption and we also got a Certificate of Authorization (COA) to operate. So we now have a 333 exemption and a COA filed with the FAA, which is federally regulated. The FAA has local offices called FSDO's (FAA's Flight Standards District Offices) and we got approval from the local FSDO in Burlington.
What is the value of adding infrared technology to Brewster drones?
CD: Infrared works by detecting variations in temperature and through heat signatures. The value of this is when we can't visually see into a building or are blocked by an obstruction, infrared can show us heat signatures such as people or fires. For example, when we are doing overwatch for SWAT and we couldn't see through the tree canopy. Infrared would have come in very handy. When we do start using infrared tech, we will apply for another FAA waiver that allows us to fly at night when infrared technology is more effective. For the FAA, you have to spell out what you want to do with the technology in a very detailed way and how you're going to make it work to get the right waiver.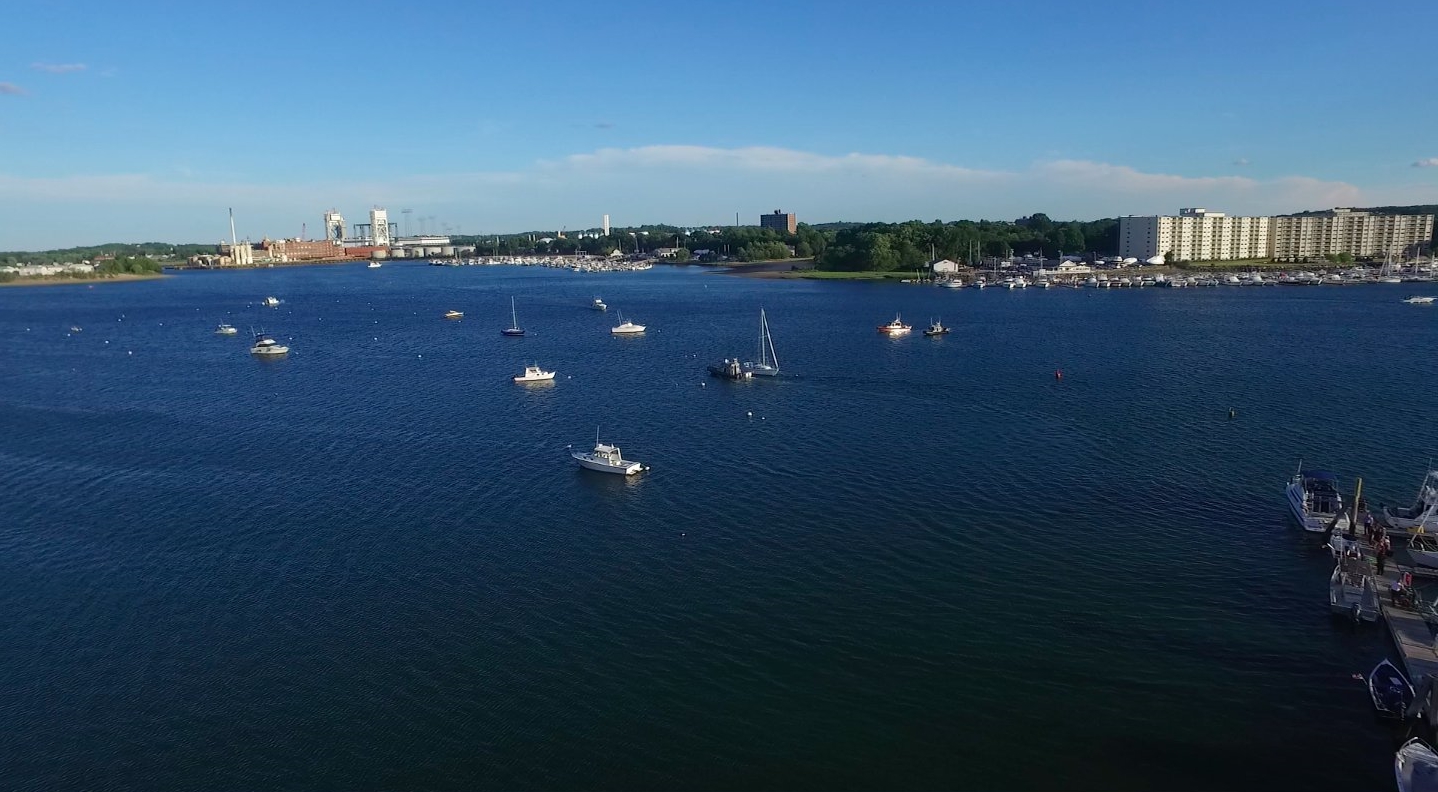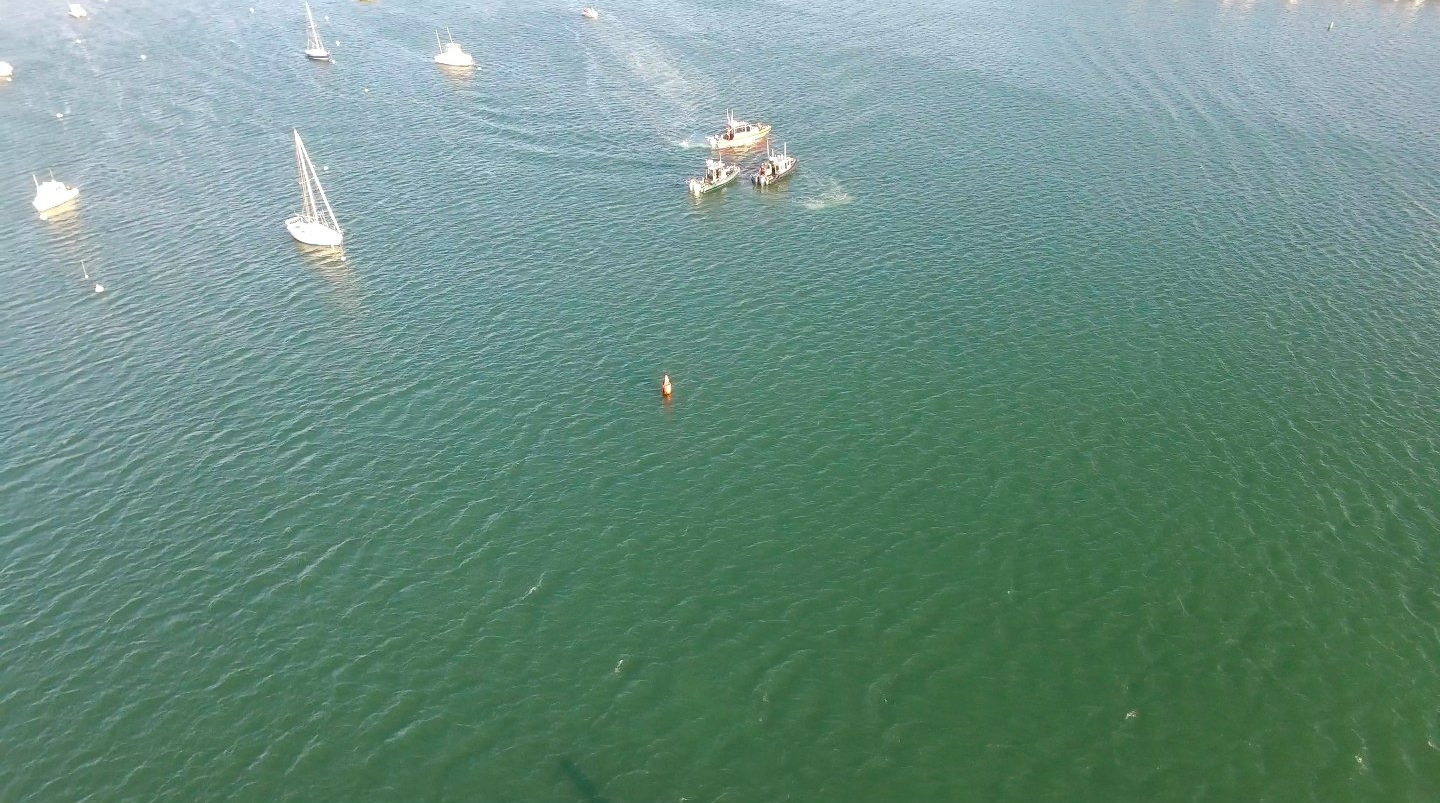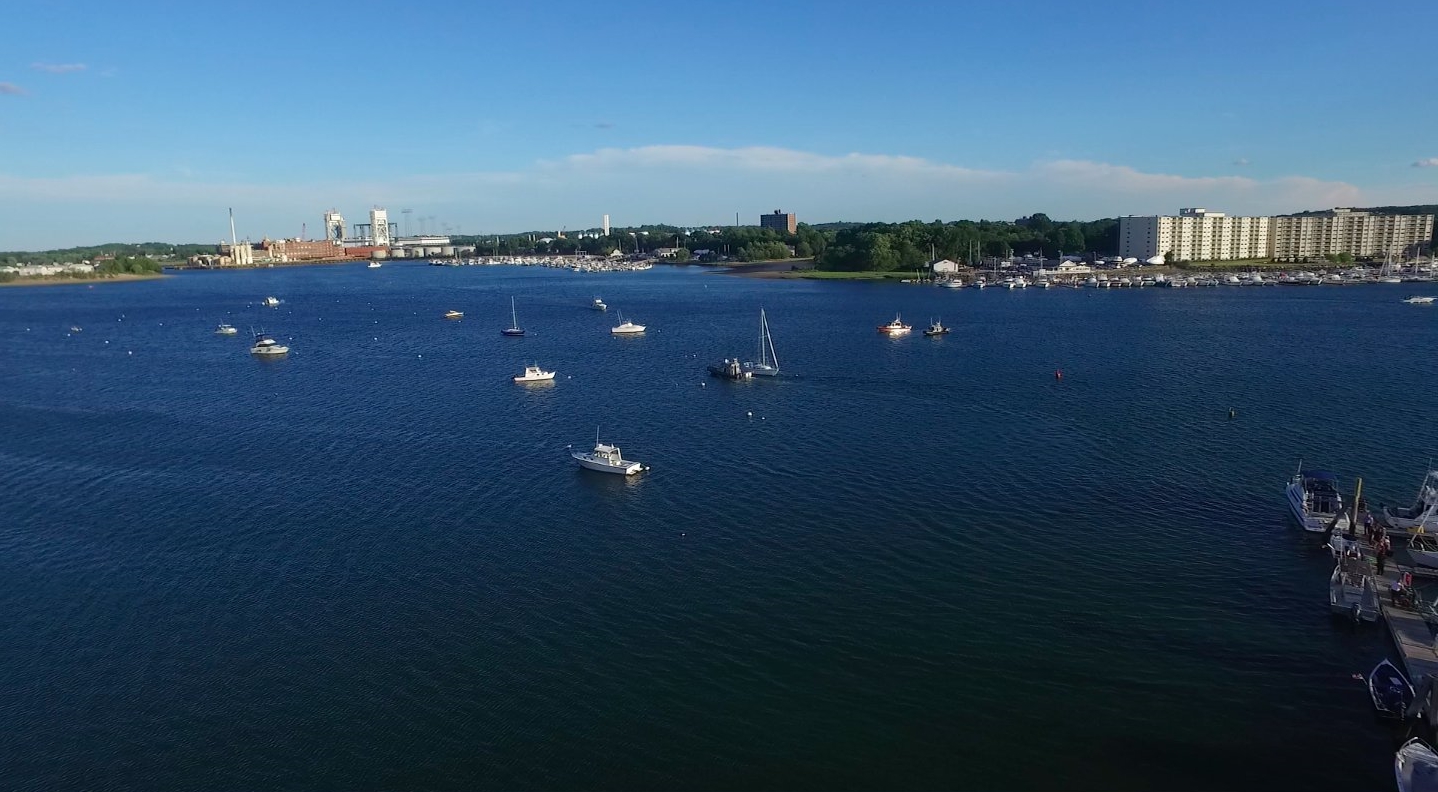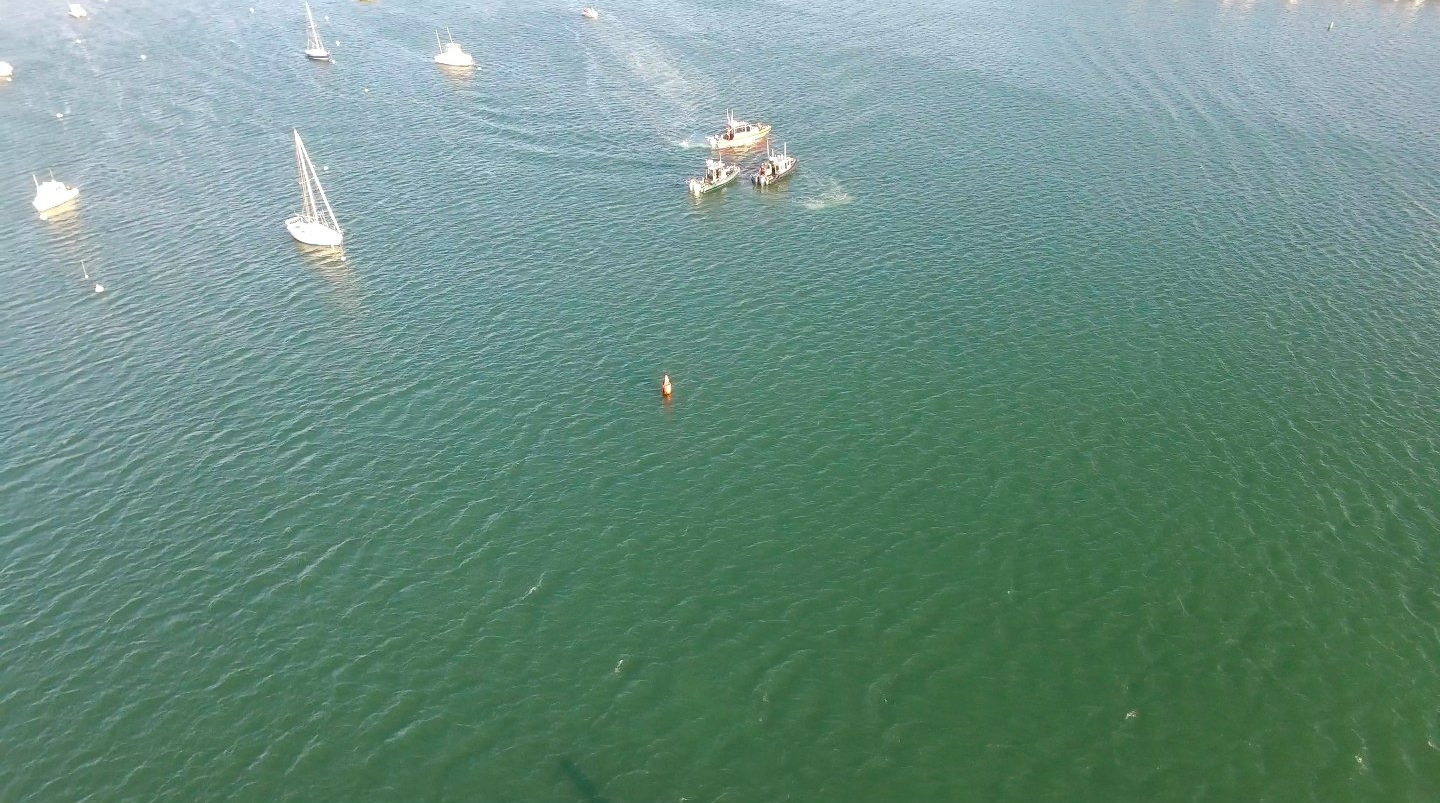 July 3-4, 2016: Drone footage from overwatch support of Quincy Police Marine and Dive team for missing person and overwatch support for Plymouth Police and Fire Departments at Whitehorse Beach.
What types of missions are the Brewster drones flying?
CD: We fly a ton. We had three missions during the last holiday weekend. There was a drowning, which involved a search and recovery of a body. We also did white shark overwatch at the beach areas. They had a large gathering at the beaches because the weather was nice, so we worked with the local law enforcement and fire doing overwatch and monitoring crowd control for beach parties and bon fires. The main stuff that we're doing right now is:
Overwatch for local SWAT and police for officer safety and training
Bridge and pier inspections
Roof inspections for inclement weather and snow loads
Fire scenes
Accident reconstruction
Overwatch for white sharks and beach crowd control
Imaging for construction projects
Imaging prior to special events where we conduct imaging of a site prior to a special event. For example, the Town of Braintree had big fireworks and we took images before the crowd came in to see the access points that were most current.
Searches over frozen bodies of water where a call came in from a resident about someone falling through ice when in fact it was just a warm spot
Another resident called in a deer carcass taken down by a coyote in a frozen reservoir expressing concern that the deer was going to contaminate the water supply. We flew a mission confirming that the coyote had dragged the carcass to the shore and so the local officials could report back that there was no risk of water contamination, which was great for the town to provide faster feedback to the resident and community.
Some of the training was collapse training where we fly over buildings they were demolishing and monitor how the aircraft responded and captured footage.
Do you ever have concerns about a mission going wrong?
CD: You have to be sensitive on your missions. It's important to be cognizant of how people are going to respond to a drone being used. It's a judgement call and it's tough sometimes, because you want to get that aspect for the [first responder] guys. But if it's going to influence decisions or outcomes, you can't use it.
Using robotic technology carries a lot of stigma and is often misunderstood because it is a new technology. Consider what happened in Texas, where robots were used in an unconventional way. It caused a lot of concern among the public. We're trying to help soften the negative stigmas by allowing media outlets like Fox 25, Channels 5 and 7, the Patriot Ledger to use our footage, which showcases the good we're doing using our drones to support our law enforcement and fire department partners. This exposure is good for educating and improving public opinion around drone use and also shows that we're out there working collaboratively to save lives and get information faster to those who need it.