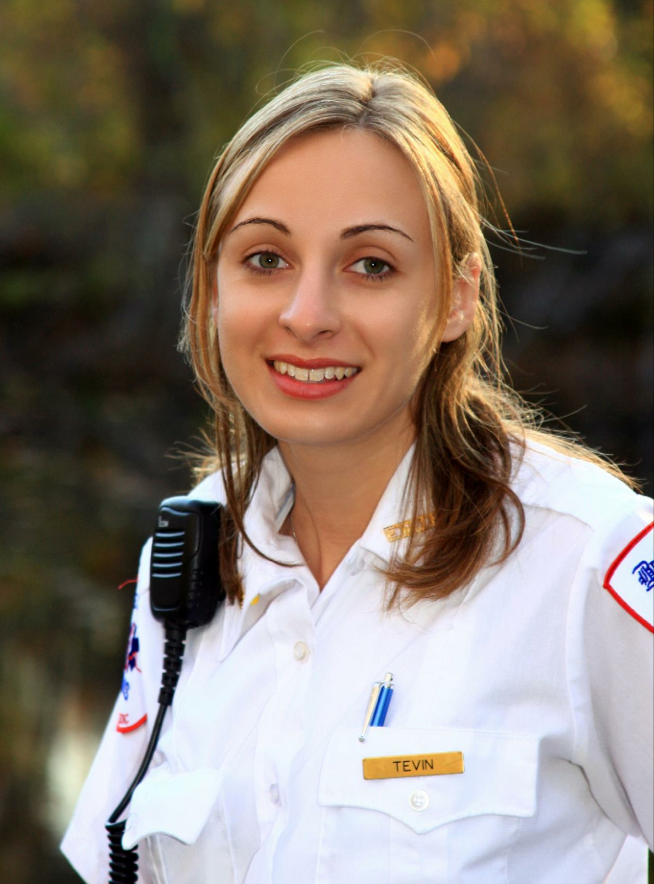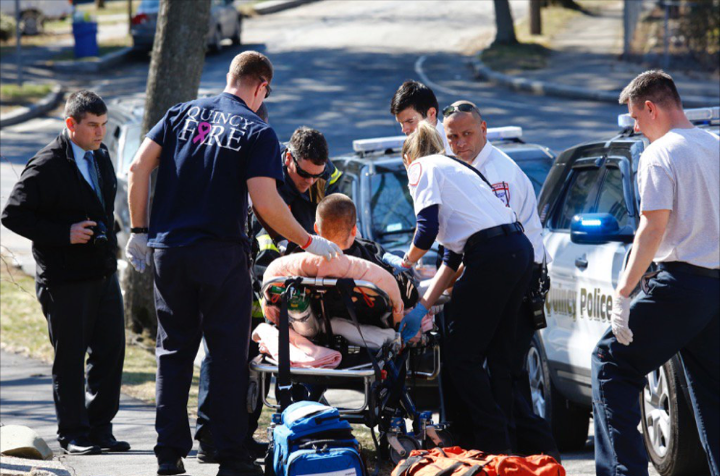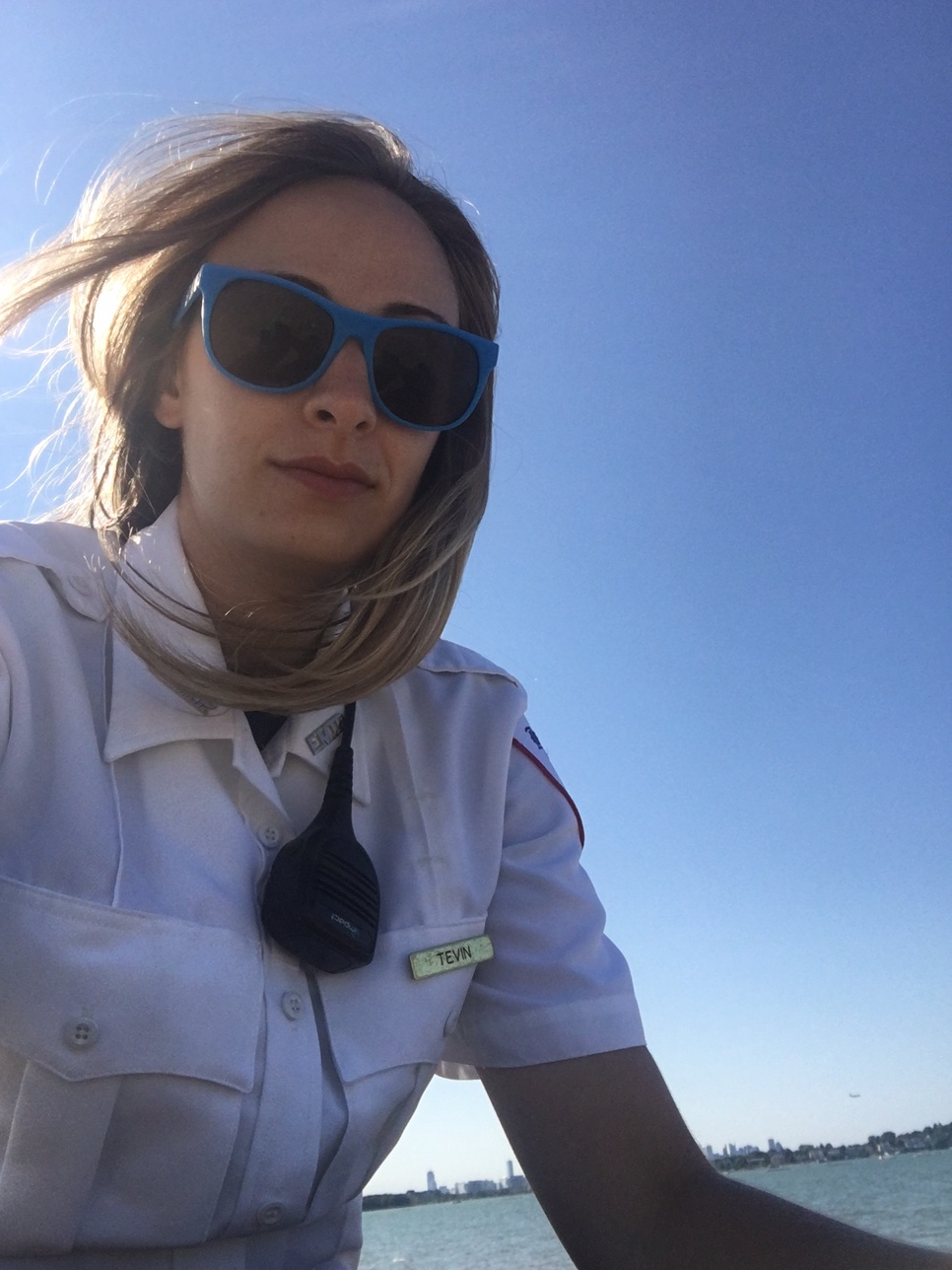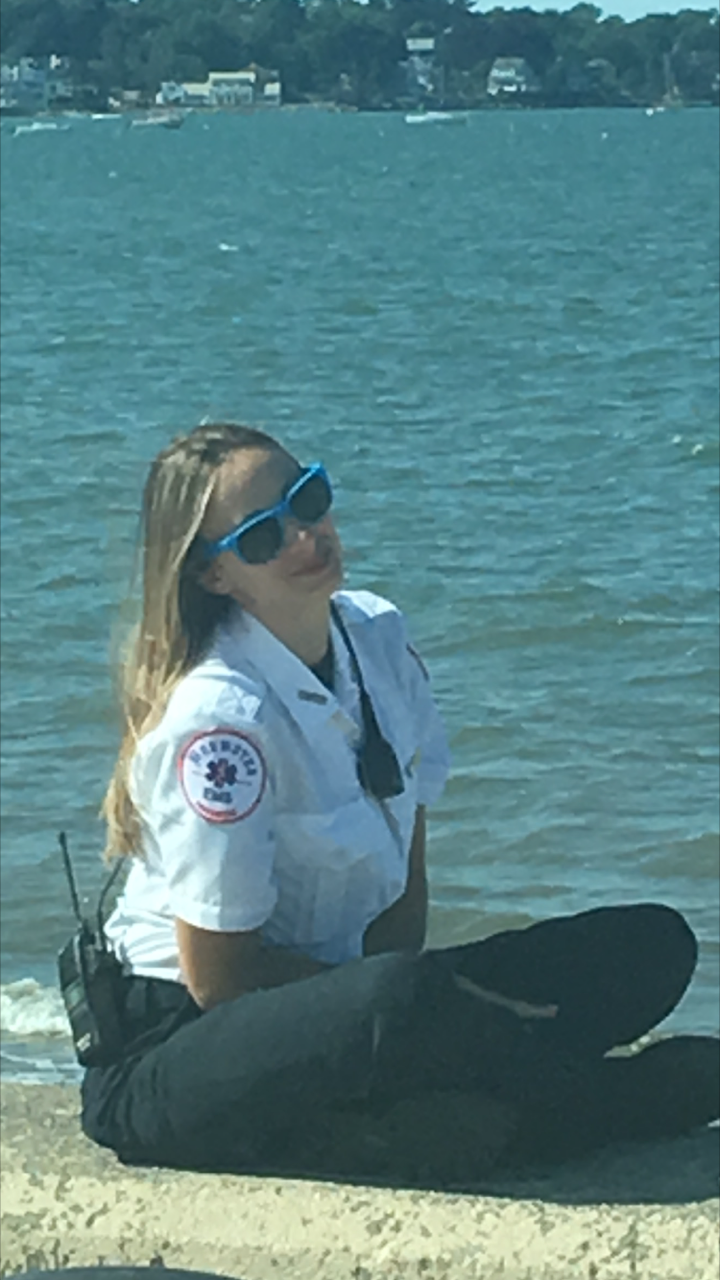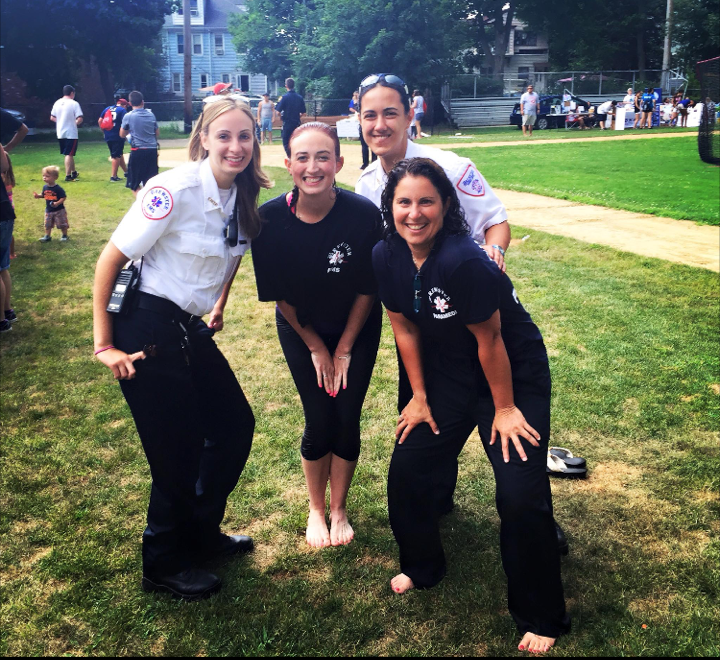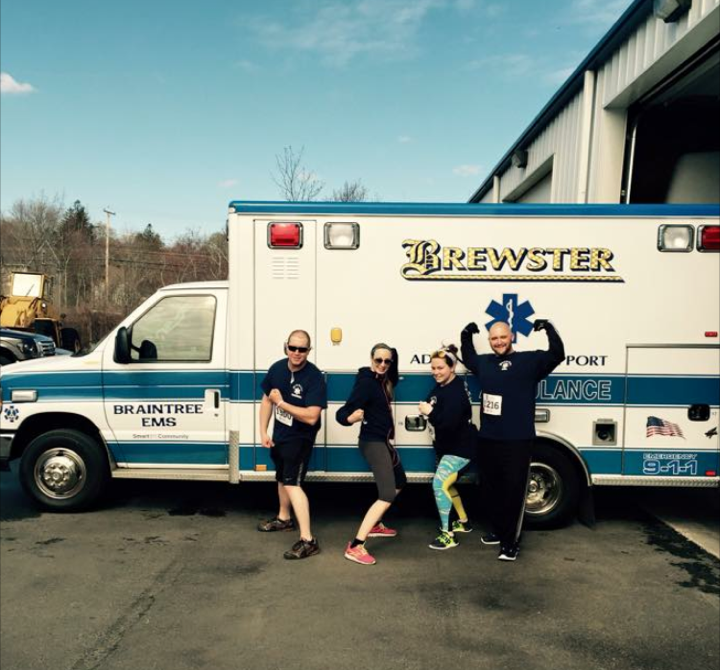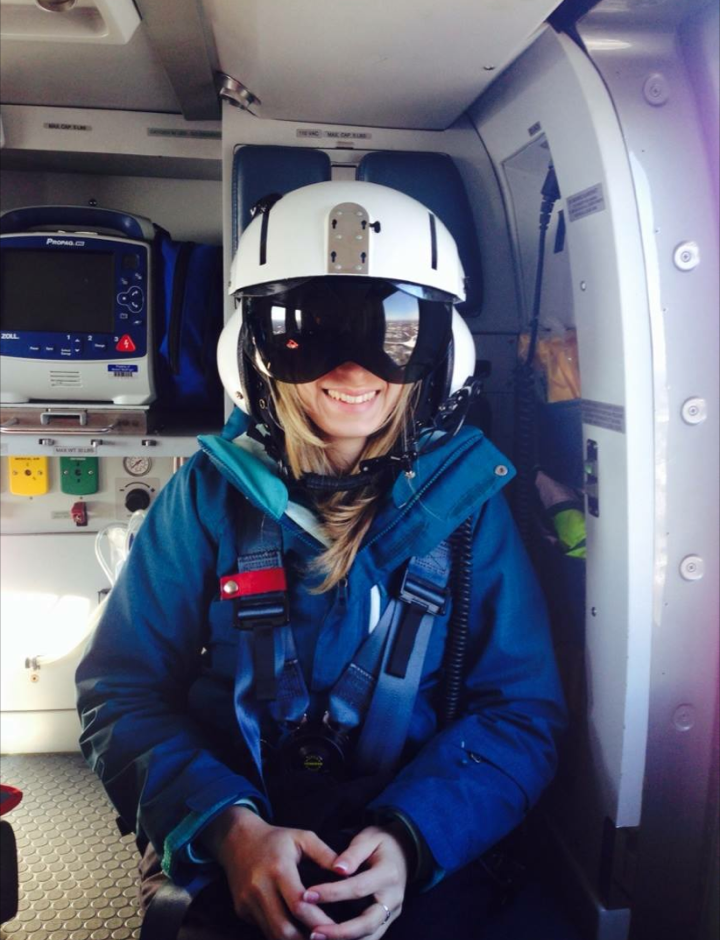 What are some of the things you're excited about regarding the rapid growth of Brewster Ambulance?
TM: I've been here four years now, and it's nice to see them so successful, making smart business decisions and competing. More overtime for me! As far as training, I noticed that it kind of took a back seat. We used to have classes all the time, vent classes, hard equipment training, and I noticed a drop off with the growth we've had. That said, I'm glad that now with the purchase of CMTI that it's becoming important again. I have been doing education at Brewster and I'm still going to be doing continuing education. I'm teaching at Quincy Fire, running paramedic classes. I'm absolutely willing to help out. I'm teaching now about synthetic cannabinoids at the training center in Quincy and I have four different fire groups attending. There's more value in structure and people to train new medics coming in. For example, in your paramedic clinicals, there's not a lot on transfers. Hospitals are getting stressed out at you to get the patient out the door and it's a bit overwhelming. That's what I love about new medics, teaching them what they need to know that you don't learn in paramedic school.
What is it you like about education?
TM: I love to teach. It keeps me on top of my skills, helps me stay on top of the new information and things coming out and I love helping out the next generation of paramedics. We are putting out really great products and they are going out really prepared. As a student? On the paramedic side of things, I'd like to take a class on more advanced airway stuff, surgical tracheas, something coming out where they're going to let us have waivers that they can do surgical tracheas. It's a very cool skill to have, and I want to do more critical care. I am probably an anomaly, but I love critical care transport, docs yelling out values at you and you're transporting critically ill patients. You have to learn it on the job. Comprehensive critical care with lab values and titles is super important. I'm actually in nursing school right now at Labouré College and I just started this past semester.
Talk more about nursing school and why you chose it.
TM: I love being a paramedic and I won't ever give this up, but I want more challenge. I love learning and being in school and being busy, and want to get my RN. Maybe I'll be a critical care nurse and work my way up. The day-to-day can be somewhat of a challenge, especially when we get some great calls. I certainly feel like I'm helping people, but I need that extra stimulation.
What got you into this field to begin with?
TM: Initially I was interested in the medical field because my dad passed away when I was 14. He had some really great nurses and doctors. I attended UMass Amherst, got a bachelors in psychology with a neuroscience track, not behavioral. I was pre-med as well. Took my MCats, I didn't get anywhere. I took my EMT and I worked at Fallon for three years, and got my medic and came over to Brewster.
What made you come over to Brewster?
TM: I was at Fallon for 3.5 years, and I got the highest score in protocols and received great reviews, but they said I couldn't be a medic when I did the practical. I called Chris DiBona and said, "I need a job." I could have stayed and gone through it again, but I'm absolutely ready to be a paramedic, and I know what's going on. So I came over to Brewster, put in my 2 weeks at Fallon. It was an easy decision. I knew Chris because he used to work at Fallon. Brian Clark (aka Clarky) and I were also pretty good friends and he was a supervisor at the time. Jeff Jacobson also helped me out a lot when I was getting my paramedic, and I rode with him a couple times in Quincy.
What did you know about Brewster then?
TM: I heard a lot of people going over because it was the new up and comer. I didn't know the Brewsters then. All of the Brewsters came in and introduced themselves when I started. I'd only met Tim Fallon 2-3 times and I guarantee he'd never remember my name. The first day I met the Brewsters, they all remembered my name. I was sold that first day. That was May 2012. My official start date was 5/7/12. I did my ride before my orientation day.
What is it that you love about being paramedic?
TM: The flexibility, making a difference in people's days, and we absolutely do. We may only deal with them for a half an hour, but we make a difference.
How do you feel about the folks on your team?
TM: I love Braintree. I used to work in Middleboro for Brewster, so I did work out of Middleboro, and it's its own animal. That community is a different type of EMS than Braintree. Even the size of the town makes transport times longer, and we were doing more in the ambulance. The demographic is different there, too. Domestic assault, overdoses, really sick patients and a lot of trauma because of the highways and ATV back roads. Braintree is awesome and my favorite system I have ever worked in. We work so closely with Braintree fire and police. We go over to fire for dinner sometimes and the police will stop and have coffee with us. It's like family in Braintree.
When you get a new medic, what happens?
TM: We have 3-4 new people coming to us this month. It depends on whether they are a brand new medic or have they been doing it 10 years. Sometimes, the more experienced medics can be a bit hard to train the Brewster way, because they've been doing it a certain way for a long time before coming here. We have the greatest relationship with Braintree fire and police, and we want to maintain that relationship. So we train that if you're on the team with with fire, you're respectful, if they've gone in and gotten the report, they listen, keeping that relationship intact and working. That's what I stress with new people, to keep that relationship alive because we've worked really hard to build the trust on our team. We also share calls among our team and focus on keeping a team atmosphere and that we're willing to help each other out. Teamwork.
Talk more about experienced medics coming in with their own way of doing things.
TM: The biggest thing is to do your job and do it well. As long as you do that, you're fine here, but you have to adapt to a certain way. You have to come in in uniform, shaven, be respectful to staff and patients, wash your truck every day and back each other into the garage. On the paramedic side of things, it's going to be hard to knock some of those habits clinically-wise, and we want to make sure new medic habits are not a danger to patients. For example, fluid warmers. In the past, we have seen that people don't restock or don't plug them in. You don't want to be giving cold fluids to patients, especially elderly patients. It's hard to break those habits. There are just a few things we have to break with some of the new medics. Also, like taking patients wherever they want to go. At Brewster, we have to take a patient wherever they want to go if they request it. Taking a psyche patient to Natick, or into the city, that's where they want to go so we go. That's a customer service thing.
What is it about the Brewster Way that works?
TM: Brewster Ambulance is the best company. They are the best in the area and they are putting a great product out. It's also okay to question some things, as they want to learn how to do better. They've treated me great since I've been here, and my day to day is reasonably easy because I've been doing this a while and the benefits are much better, too.
What are your thoughts on EMS safety?
TM: We need to be aware of things. I feel like I've changed my driving since the accident, and I always slow down at intersections, come to a complete stop at red lights. I think we all try to do that, and you gotta get there to the call and get there safely. There's awareness at an intersection, you can somewhat project what people are going to do, and that comes from experience. You can tell when you look at the drivers, they slow down and judge what you can do each instance after assessing each driver in the intersection. It's all about awareness, it's about practice and experience. Everybody's doing a good job being safe. It's hard, our job can be unsafe at times. Just awareness of your surroundings, what to look for, behavior patterns of patients, don't put yourself in positions where you won't be safe.